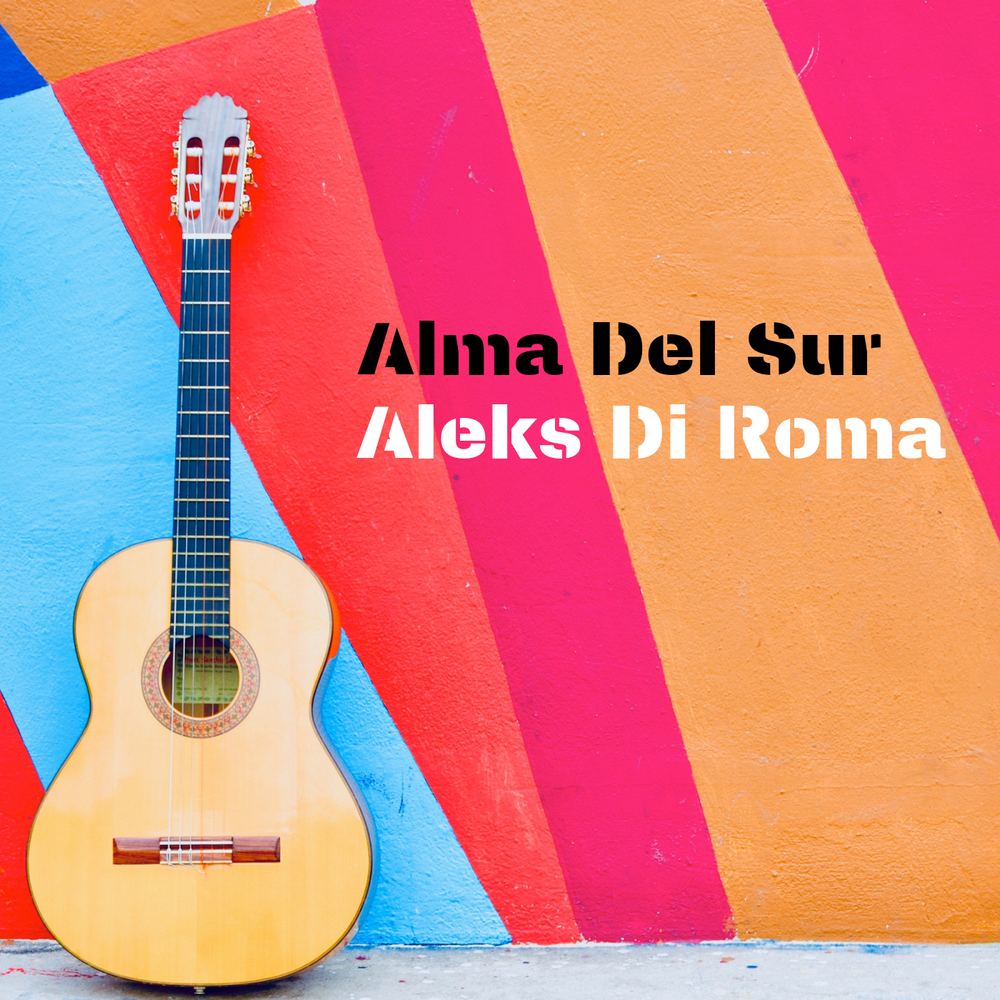 Nylon-string funk, bossa, flamenco, Cuban jazz, song lyrics in three languages, captivating guitar and trumpet conversations, virtuosic bass and cajón solos, refined cello lines - all with a bit of a Miami suntan - this is what you can expect to hear on this record.
Jose Conde produced "Alma Del Sur" at the City of Progress studio and his SoBe Sound studio. The sessions were described as "intriguing and tasteful fusion."
The distinguished team of musicians included Ukrainian-born and Miami-based composer, guitarist and vocalist Aleks Di Roma, two-time Grammy Award winning bassist Jose Armando Gola, four-time Latin Grammy nominated percussionist Adolfo Herrera, Adjunct Professor of Jazz Trumpet at Florida International University trumpeter Francisco Dimas, University of Miami doctor of musical arts candidate cellist Shea Kole, as well as the featured vocals, additional percussion and rhythm guitar work of Jose Conde on the track "El Ucraniano." Producer, arranger and an award-winning singer-songwriter, Conde won Best Latin Album IMA in 2008 with his group "Ola Fresca."
The album was mostly recorded over four-day sessions at the City of Progress studio, founded by Andrew Yeomanson, aka DJ Le Spam and leader of the notorious Miami-based band Spam Allstars.
"Aleks has a very solid flamenco foundation, and in this record he is also adding elements of jazz, pop, rock and funk," says Conde.
"Alma Del Sur" is the second album by Aleks Di Roma, featuring his virtuosic flamenco-infused percussive guitar style. It is also the first full album release since his critically acclaimed debut "Horizon Of Harmony" in 2010.
Other notable releases include the instrumental rendition of a renowned Ukrainian folk song "Moonlit Night" (Ніч Яка Місячна) and "Jukebox Groove," a musical tribute to influential Jewish composers, released in 2014.
"Alma Del Sur" features instrumental works composed by Aleks Di Roma and songs set to his own lyrics in Russian, as well as Spanish lyrics by Jose Conde on "El Ucraniano," Russian lyrics of Chicago-based poet Gari Lait on the song titled "Dream" (Сон), and Ukrainian lyrics of renowned poet Maksym Tadeyivych Rylsky (1895-1964), the author of "Summer Stops at the Door" (Спинилось Літо На Порозі).
The track listing can be seen below:
Alma Del Sur

Summer Stops at the Door (Спинилось Літо На Порозі)

One Hundred Years (Пройдет Сто Лет)

Be with Me (Будь Со Мной)

Andalucía

Dream (Сон)

Miami Spice

Melodia (Мелодия)

El Ucraniano (feat. Jose Conde)
All compositions written by Aleks Di Roma, except: 
#2 Lyrics by Maksym Rylsky 
#6 Lyrics by Gari Lait 
#9 Music by Aleks Di Roma and Jose Conde, lyrics by Jose Conde 
Guitars & vocals Aleks Di Roma
Bass Jose Armando Gola
Percussion Adolfo Herrera
Trumpet Francisco Dimas
Cello Shea Kole 
Additional percussion, rhythm guitar and vocals on #9 Jose Conde 
Recorded at City of Progress Studio and SoBe Sound 
Produced, Mixed, and Arranged by Jose Conde, Blu Iris Music Publishing
Tracked by Andrew Yeomanson 
Mastering by Alan Silverman, Aerial Sound 
Photo and Video by Kateryna Romanenko 
Video editing by Igor Chornyy 
www.aleksdiroma.com 
© 2019